Practical Info
The Pataca (MOP) is divided into 100 avos and it is Macao's official currency. There are banknotes and coins in the following denominations:
Coins: 10, 20 and 50 avos; 1, 2, 5 and 10 Patacas.
Banknotes: 10, 20, 50, 100, 500 and 1000 Patacas.
By the decision of the Government the Pataca is linked to the Hong Kong dollar (HKD). The exchange rate is MOP103.20 = HKD100.00. There is an acceptable variation up to 10%. Roughly 8 Patacas is equivalent to 1 US Dollar.
Currency exchange in Macao is easy. The service is available at the airport, piers and most hotels. There are also plenty of banks and bureaux de change on Macao streets. Electronic transactions are common and broadly accepted credit cards include China UnionPay, American Express, JCB, Visa and Mastercard. However, transaction fees from the card-issuing banks may apply. Alipay is also becoming more common.
According to the provisions of the Law, passengers arriving at Macao carrying cash or CBNIs, such as traveller's cheques, cheques, bills of exchange, money orders and promissory notes, with value of or exceeding MOP 120,000.00, should use the Red Channel with a completed declaration form and make a declaration to the Customs officer. Passengers leaving Macao need to disclose truthfully the amount of cash or CBNIs carried when asked by a Customs officer, or they shall be liable to a fine of MOP 1,000.00 to MOP 500,000.00. Travelers who have a layover in Macao SAR and transit to another destination have no obligation of declaration. For more details, please visit the Macao Customs Service's website: www.customs.gov.mo/cn/customs6.html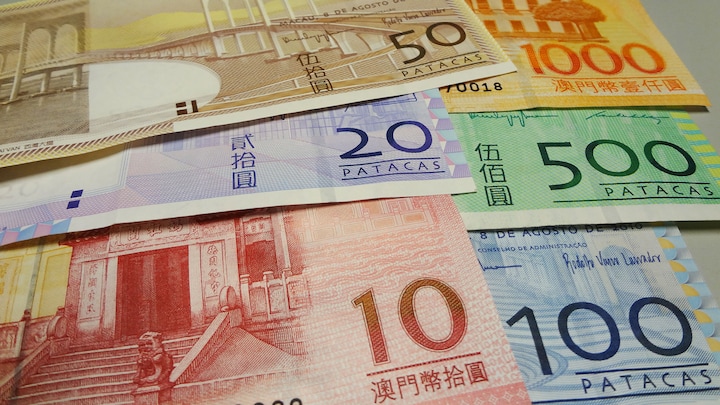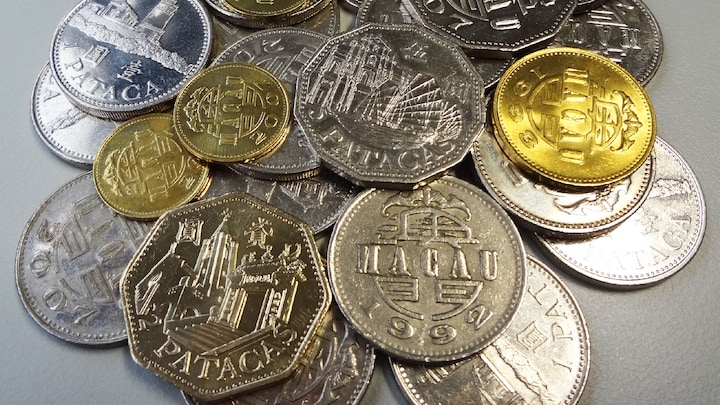 Macao's climate is temperate throughout the year. The average temperature is about 23°C (73°F), ranging from 20°C (68°F) to 26°C (79°F). It is rather humid, with the average relative humidity reaching 79%. The rainy season lasts from May to September. October and November are the ideal months to visit Macao, with mild temperatures and dry weather. It is often sunny in the winter months from December to March although it can be a little bit cold. Temperatures begin to climb in April and the heat becomes more intense from May to September.
The typhoon season in Macao is from May to November, with July, August and September being the most seriously affected months. When visiting Macao during typhoon season, please pay attention to the latest tropical cyclone (typhoon) news and special arrangements when typhoon signal No.8 or above is hoisted. For details please read the infographic "Advice for Travelling in Macao during Typhoon Season".
In summer, visitors are advised to wear light cotton clothes for a pleasant journey in Macao; while woolens are recommended along with a thick jacket or an overcoat to keep warm during winter. It is great to bring along cardigans or sweaters in spring (March to May) or autumn (September to November) as nights are cooler during the two seasons.
For more information, please visit website of the Macao Meteorological and Geophysical Bureau and What You Need to Know about Typhoon Season.
Macao's water is supplied directly from Mainland China and is purified. Chlorine is added for extra protection. Distilled drinking water is supplied in all hotel rooms and in restaurants.
Electricity in Macao is at 230V, 50Hz. The power plugs used in Macao are of the three-pin, square-shaped or round-shaped type. It is suggested to check before using an electrical appliance.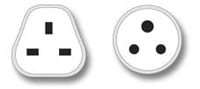 Visitors are not required to produce any health certificates in Macao except under special circumstances occurring in the territory or surrounding regions. Visitors may visit any hospital or health centre in Macao should they need medical treatment or consultation. You may seek assistance from the following hospitals and pharmacies in Macao:
Hospital Centre S. Januário (Government)
Address: Estrada do Visconde de S. Januário
Enquiries: +853 2831 3731
(Provides 24-hour emergency services)
Island Emergency Station of Hospital Centre S. Januário (Government)
Address: Block H (next to University Hospital), Macau University of Science and Technology, Avenida Wai Long, Taipa
Enquiries: +853 2899 2230
(Provides 24-hour emergency services)
Kiang Wu Hospital (Private)
Address: Estrada Coelho do Amaral
Enquiries: +853 2837 1333
Website: www.kwh.org.mo
(Provides 24-hour emergency services)
University Hospital (Private)
Address: Block H, Macau University of Science and Technology, Avenida Wai Long, Taipa
Enquiries: +853 2882 1819
Website: www.uh.org.mo
Macau Yin Kui Hospital (Private)
Address: Avenida Comercial de Macau No. 82-90, Finance and IT Center of Macau, BR/C, 2 e 3 andar, 4 andar B e C, Macau
Enquiries: +853 2832 2283
Website: www.yinkui.com.mo
For less urgent cases, visitors may go to any health centre on Macao Peninsula, Taipa or Coloane Island. The most central one is the Tap Seac Health Centre located on Av. Conselheiro Ferreira de Almeida.
List of Health Centre
| | | |
| --- | --- | --- |
| Name | Address | Telephone |
| Centro de Saúde do Tap Seac | Avenida Conselheiro Ferreira de Almeida, Macau | +853 2852 2232 |
| Centro de Saúde do Fai Chi Kei | Avenida Marginal do Patane, n.º 929, Macau | +853 2856 2922 |
| Centro de Saúde do Porto Interior | Rua de Constantino Brito, n.º 11, Macau | +853 2892 0024 |
| Centro de Saúde de Praia do Manduco | Rua Da Praia Do Manduco, Complexo Municipal de Serviços Comunitários da Praia do Manduco, Macau | +853 2831 3418 |
| Centro de Saúde da Areia Preta | Rua Central da Areia Preta, Lote de Terra 18, Macau | +853 2841 3178 |
| Centro de Saúde dos Jardins do Oceano | Avenida dos Jardins do Oceano, Taipa | +853 2881 3089 |
| Centro de Saúde Nossa Senhora do Carmo-Lago | Estrada Coronel Nicolau de Mesquita, Edifício do Lago, 1.º andar, Área A, Taipa | +853 2850 0400 |
| Centro de Saúde da Ilha Verde | Rua Nova da Ilha Verde, Edifício Cheng I, Bloco 1, r/c, Macau | +853 2831 0033 |
| Posto de Saúde de Coloane | Largo Presidente António Ramalho Eanes, Coloane | +853 2888 2176 |
| Posto de Saúde para os Idosos da Taipa | Rua Regedor, Bairro Social da Taipa, Bloco 9, R/C No.357M, Taipa | +853 2882 7667 |
| Centro de Saúde de Seac Pai Van | Avenida da Harmonia, Edifício Lok Kuan, Bloco 5, r/c, Coloane | +853 2850 2001 |
Source: Website of Health Bureau - Contact us, Portuguese version
In addition to Western clinics, visitors can visit traditional Chinese doctors in Macao. For detailed information regarding traditional Chinese medicine medical services, please contact the Macao Health Bureau (Enquiries: +853 2871 3105) or Kiang Wu Hospital (Enquiries: +853 2837 1333).
For information of the pharmacies, please visit the website of Pharmaceutical Administration Bureau.
Internet Services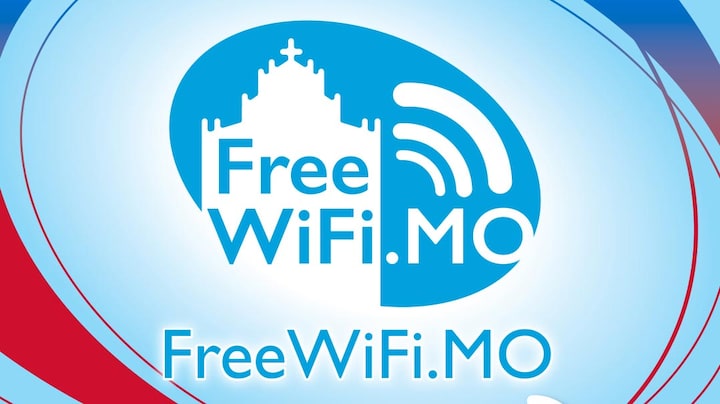 Macao is one of the most 'connected' cities in the world. Macao Post and Telecommunications Bureau has been liaising with local organizations to offer free Wi-Fi services at different locations in Macao under a unified brand name "FreeWiFi.MO". Now citizens and visitors can connect to a hotspot with Wi-Fi network name containing the word "FreeWiFi.MO" to enjoy free Wi-Fi service. For more service information or to find free Wi-Fi hotspots, please visit www.freewifi.mo or download "FreeWiFi.MO" App:
In addition, visitors can enjoy free Internet facilities in public libraries. For opening hours and library addresses, please visit: www.library.gov.mo
Telephone Service
Country code for Macao is 853 and outgoing international code is 00.
Communication in Macao is convenient, with the telecommunications network covering the whole city. Public phones are located around the city, with local calls costing MOP1.00 per 5 minutes; the IDD direct-dial international telephone service connects to over 100 countries and territories around the world.
The Tourism Hotline on +853 2833 3000 provides comprehensive information about restaurants, hotels, sightseeing and tourist spots, museums, entertainment, shopping, transportation, etc.
If you would like to use your mobile phone while in Macao, please contact the information services below:
1000 - CTM
1118 - Hutchison Telecom
1628 - SmarTone Mobile Communications (Macau) Ltd.
1888 - China Telecom (Macau) Co., Ltd.
Postal Services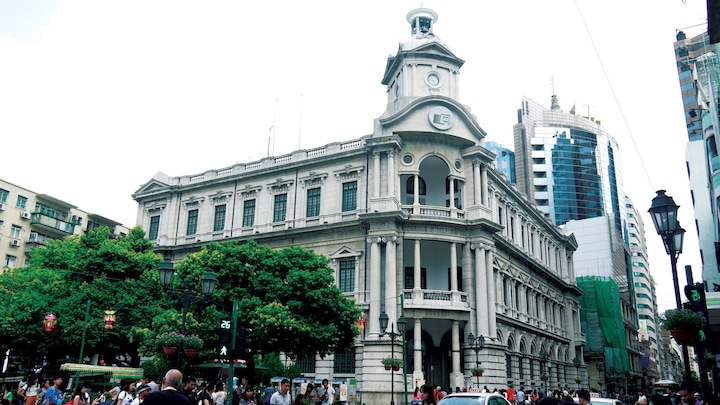 Postal services are comprehensive in Macao. The General Post Office is located in Senado Square, while postal branches can be found throughout the Macao Peninsula, Taipa and Coloane. Services include letter post, parcel and express mail service (EMS) to almost anywhere in the world.
Opening hours of General Post Office:
9:00 a.m. - 6:00 p.m. (Mondays - Fridays)
9:00 a.m. - 1:00 p.m. (Saturdays)
For more information, please contact +853 2832 3666 or visit: www.ctt.gov.mo